Upcoming

Screening & Awards Ceremony for Silents Roar! Film Festival at Cinemapolis Free and open to the public

Upcoming

WSM's joint fundraiser with Friends of Stewart Park takes place each fall in the Picnic Pavilion by the shores of…
Monthly View
Click on the date and time for full details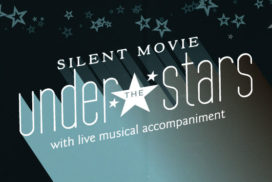 SILENT MOVIE UNDER THE STARS
- every August
August 2018 will mark WSM's 8th year of Silent Movie Under the Stars — an outdoor screening of a silent film with live music at Taughannock Falls State Park. Produced in collaboration with NYS Office of Parks, Recreation and Historic Preservation, this cinematic event under the night sky has become a summer tradition! Stay tuned for details…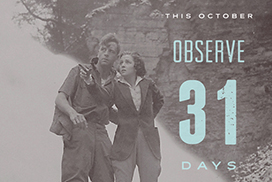 SILENT MOVIE MONTH
- every October
Every October in Ithaca -- since 2012 -- is Silent Movie Month, a month-long celebration of silent film and Ithaca's role in early movie making history. Join WSM for screenings, exhibits and events at Cornell Cinema and Cinemapolis. Presenting Sponsor is Travis Hyde Properties.
SILENTS ROAR!
- every Spring
A silent film festival celebrating short films by Southern Tier middle and high school students. A panel of jurors will select prize winners in a multitude of categories. Silents Roar! is co-produced by Seneca Film Festival. At Cinemapolis.
PARTY FOR THE PARK
- every September
WSM's joint fundraiser with Friends of Stewart Park takes place each fall in the Picnic Pavilion by the shores of Cayuga Lake in Stewart Park. It's a wonderful night of people who love and support the park coming together for good food, signature cocktails and live music — not to mention carousel rides! All proceeds benefit Wharton Studio Museum and Friends of Stewart Park.
In addition to screening events, Wharton Studio Museum designs and produces multimedia exhibits on Ithaca's silent film history. Pending the 2019 opening of our bricks & mortar exhibit space in the Tompkins Center for History and Culture in downtown Ithaca, WSM will continue to bring exhibits to the community via public and private spaces. WSM welcomes proposals for on-site re-installations of its past exhibits.